A few weeks ago i was at "sports day" (crazy games combined with drinking beer) at Mads's place. With me i brought a game I made approximately 15 years ago after having tried the game a few times at a local scout camp where some of the instructors made up the game. We use the game every year at my parents beautiful campsite, Vammen Camping. The game is totally awesome and everybody loves it: Children, the youth and their parents. You can just see it in peoples faces how much fun they are having, so of course we had to play it too.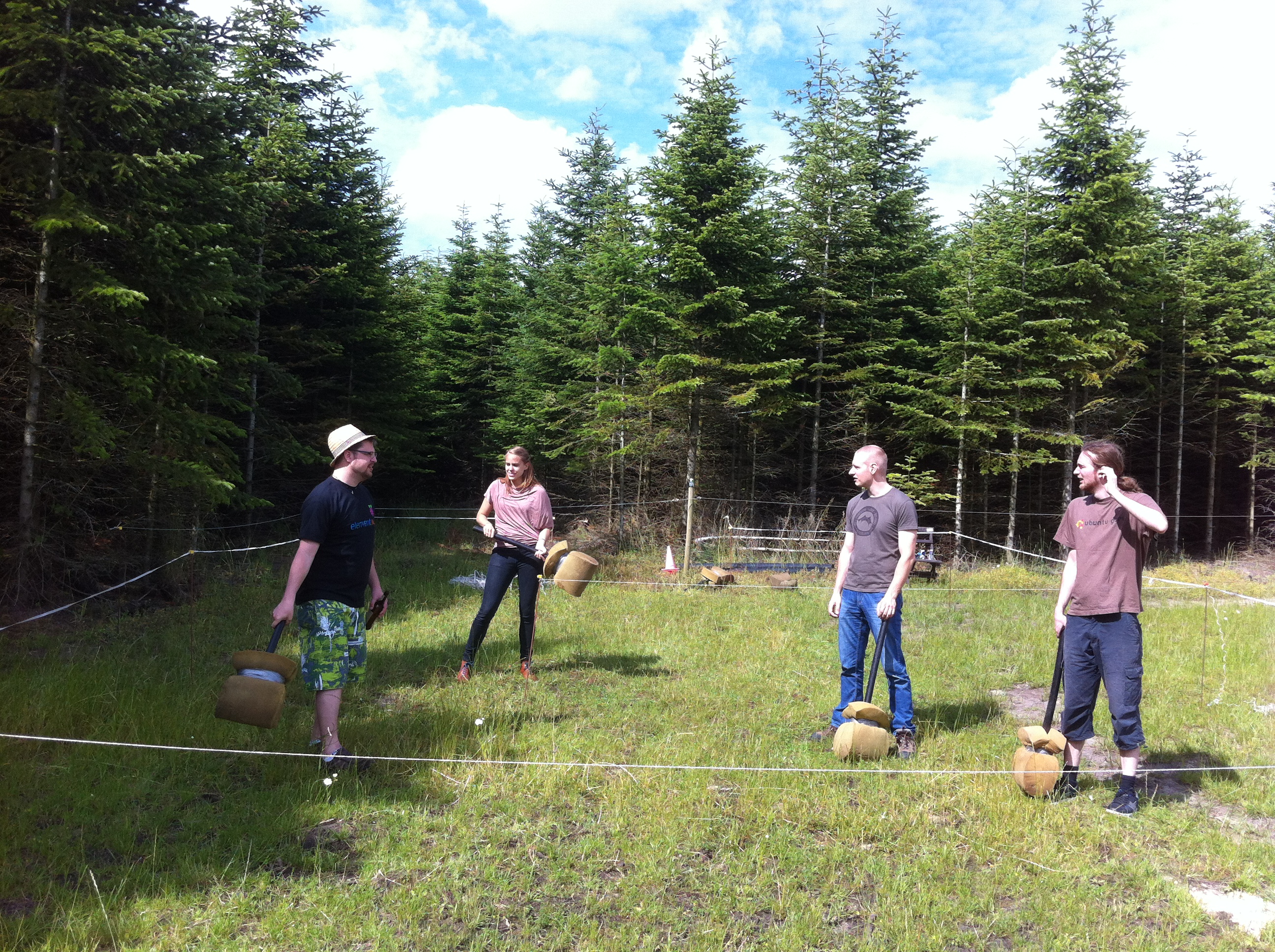 The goal of the game is to score points by getting the ball through the opponents goal. It is only allowed to hit the ball with the foam mallets, which at times makes the game quite wild! With regards to only using the foam mallets it is okay if the ball accidently hits the body of the participants. If the ball falls out of the field a participant kicks it 1-2 meter back in to the play field. If a participant crosses one of the two obstacles (the lines across the field) or kicks the ball as if it was football she shall receive a punishment by having to run to e.g. a tree 100 m away. Well additional rules or adjustments we just made up on the day (it was so long ago that i played it that i could not remember other details, but AFAIR there is not much more to it..).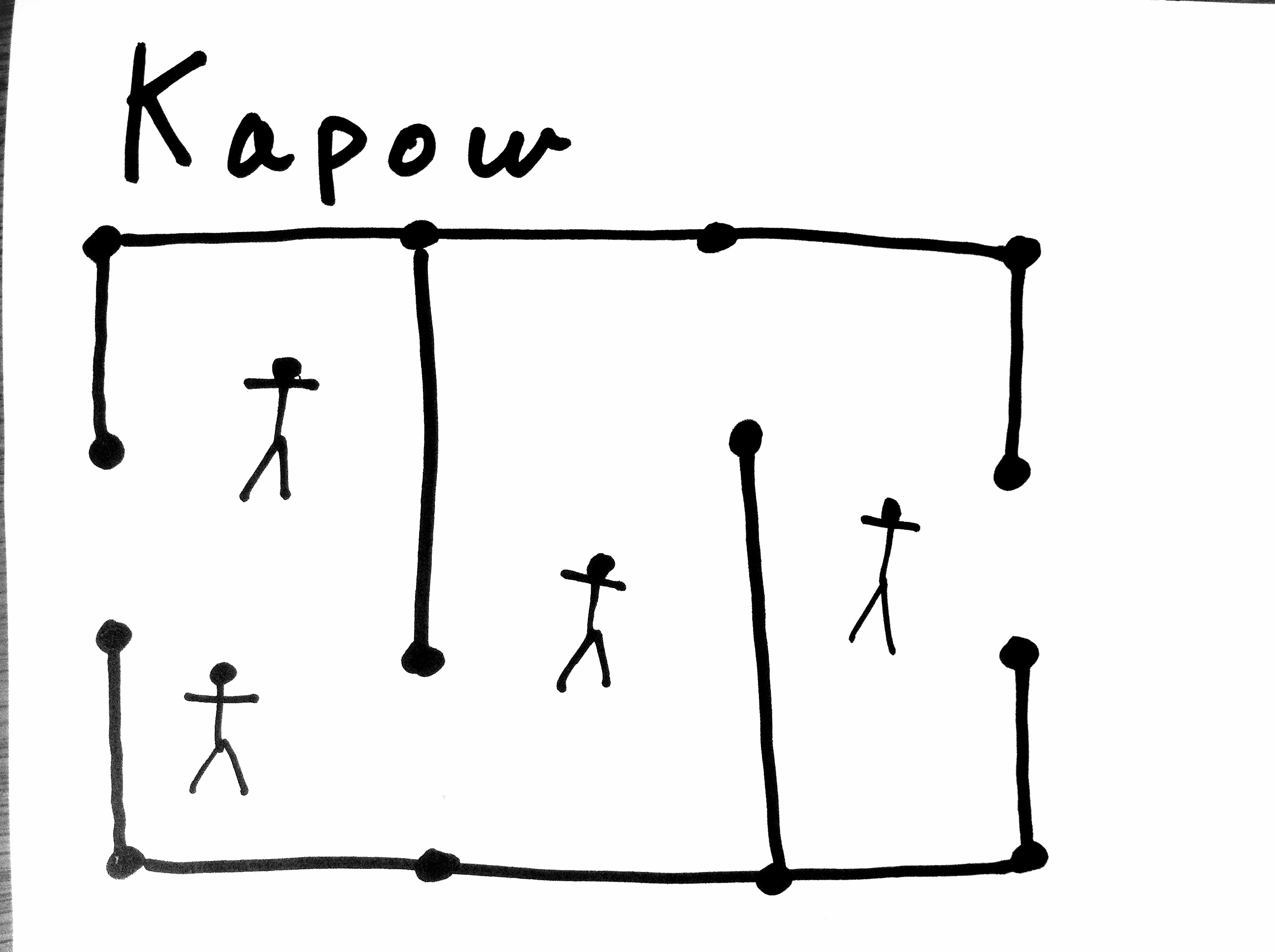 The field is simply made up by a number of fence posts connected by string. We played with 4-5 persons on each team and had a field of ca. 8*12 meter. Adjust the size the number of people and what you find adequate.
The foam mallets are made up of a plastic 1.5″ plastic tube for water, a piece of foam from an old cheep madras, a bolt through the foam and the tube, with a washer and nut at each end and duck tape around it. At the end of the plastic tube/stick it is advisable to put some thick cardboard etc., så that the stick does not go that easily through when the foam scratches against the ground.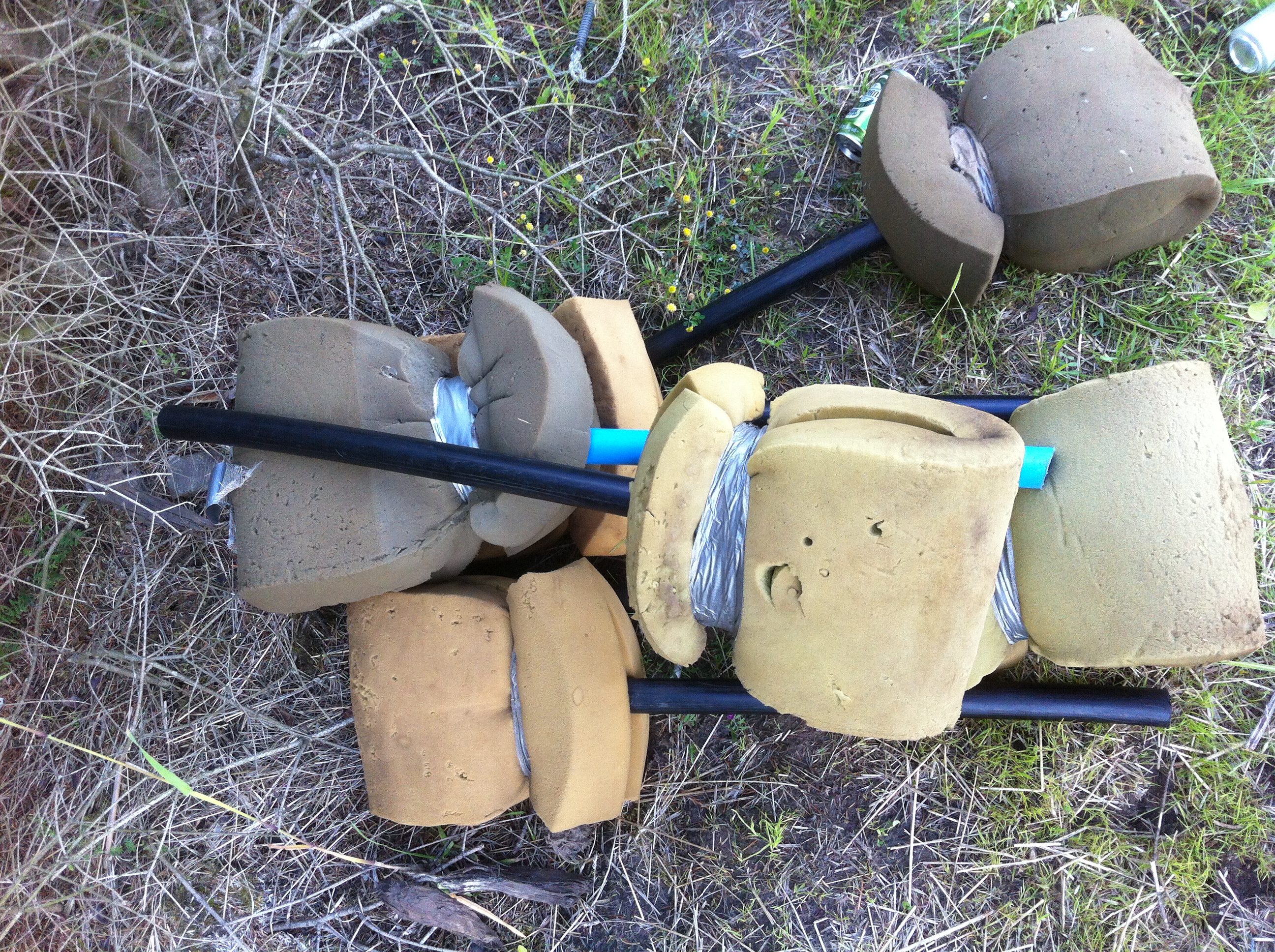 All in all it is a very fun game. See the following video for an impression of the game:
kapow_sportsdag.mp4 (226 MB)
After playing Kapow and "Death Crocket" we grilled, drank some more beer and made a camp fire. All in all a nice day with a beautiful weather.